Romain Sambarino
Founder & CEO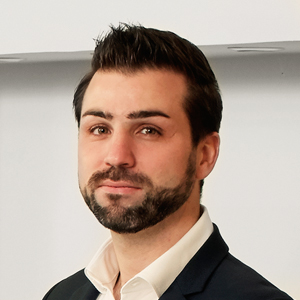 Romain Sambarino, 29 years old, self-educated free electron, leaves school early in order to escape scholar principles.
During his early teenage, he starts learning about diverse information technology projects, from programming role-playing games to computer-generated images (3D modeling). Very quickly, he learns the Internet 1.0 fundamentals while exploiting the very first search engines.
These last few years enabled him to secure his place in the vast domain of E-marketing, studying closely the Google algorithm. He launches several websites in the top results and gets noticed in buzzing movies' release as diverse large campaigns using unique and cutting-edge web 2.0 ways of communication.
Today, Romain uses his enthusiasm and decides to build up a performing team by gathering friends and former qualified collaborators in order to support him in his local market's vision, and so, to fund the Group Allo-Media.